MikroTik, the Latvian network equipment manufacturer, is reportedly launching a new set of IoT LoRa devices this summer.
MikroTik who has been traditionally known for its wireless technologies, especially products related to wireless networking like routers, switches, antennas, and others, is going full fledged in support of LoRa network, the promising LPWAN technology for IoT applications.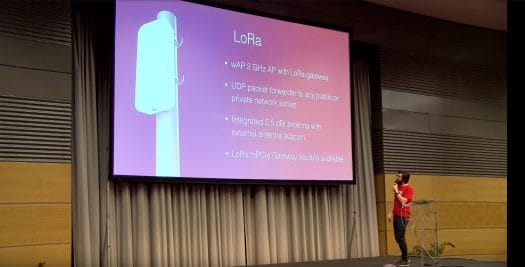 MikroTik announced a new LoRa based Gateway product in Vienna back in March 2019 during the MUM Europe MikroTik User Meetings. It was a combination of a wAP 2GHz outdoor AP with a LoRaWAN card inbuilt inside and will work just like every other LoRa gateways out there. The gateway is expected to support both public and private network server.
According to MikroTik, they promised to cut down the high-end prices of LoRa gateway:
We will undercut that price be a very very big difference, so our LoRa gateway will much much more affordable than any existing LoRa gateway.
For this summer, MikroTik is expected to launch 3 LoRa based products:
R11e-LoRa8EU
wAP LoRa8 kit
LoRa Antenna Kit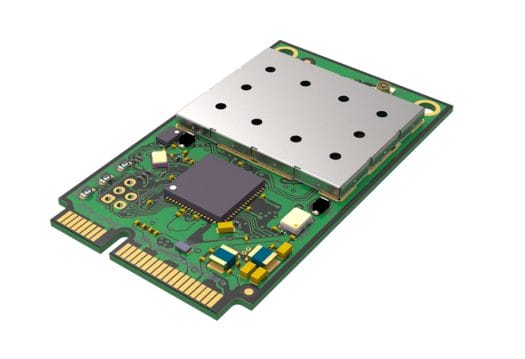 R11e-LoRa8EU
The R11e-LoRa8EU will be a mini PCIe form factor LoRaWAN Gateway card. The device is based on the Semtech SX1301 chipset and will make it possible to add LoRaWAN connectivity to MikroTik products. This will only work with those products that support a mini PCIe slot with connected USB lines.
The device will support 8 different channels on the EU band, and it is expected to cost less than $100. Some of its features are: Listen Before Talk (LBT), Spectral scan features, Maximum TX power output – 16 dBm, Max sensitivity level on SF12 rate – 134 dBm and others.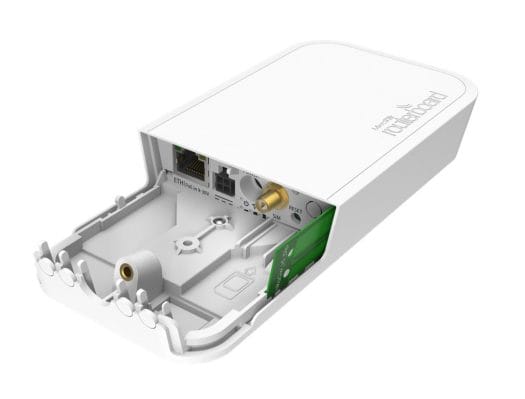 wAP LoRa8 kit
A full-blown LoRa kit. The kit will contain a wAP 2nD device support 2.4GHz WLAN interface, an Ethernet port, UDP packet forwarder to any public or private LoRa server, internal 2.5 dBi antenna which is expected to cover around 1.5 kilometers of range.
The range can be increased using an external antenna such as the LoRa Antenna kit below. The device is expected to go for less than $200.
LoRa Antenna kit
This is a 6.5 dBi Omni antenna for 824 – 960 MHz, it is a 1 m long SMA cable, and it comes with a mechanical holder for quick and easy mast attachment.
On the software side, according to MikroTik, it is expected to be a straight forward setup, and users will be able to configure the device with any server of their from the dashboard.
Comparing the R11e-LoRa8EU with the Things Industries recently announced gateway that cost around $69, it is inevitable that the R11e-LoRa8EU won't be the cheapest getaway ever seen in the market this year. Maybe R11e-LoRa8EU won't win in price competition, but it will surely succeed in functionality competition. The R11e-LoRa8EU offers more than the Things Industries gateway. Both support 8 channels, and it will be helpful to see how well they will perform in the real world.

I enjoy writing about the latest news in the areas of embedded systems with a special focus on AI on edge, fog computing, and IoT. When not writing, I am working on some cool embedded projects or data science projects. Got a tip, freebies, launch, idea, gig, bear, hackathon (I love those), or leak? Contact me.