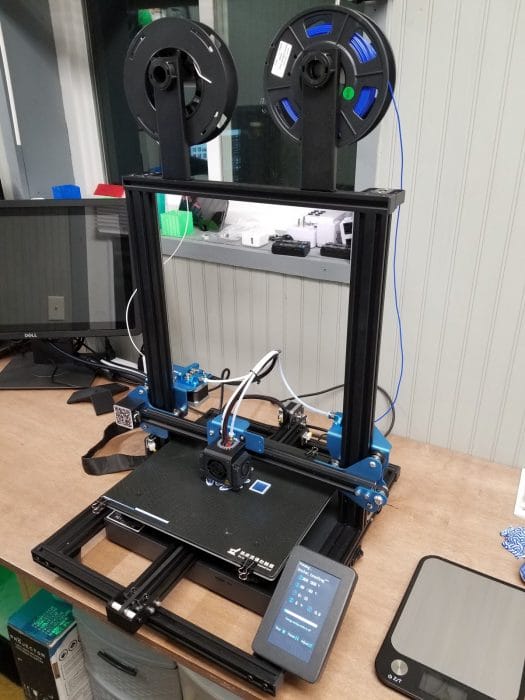 Hey, Karl here. Back in September of 2019, I reviewed the Sovol SV01 printer. I had a very good experience and still recommend it to this day. Fast forward a year and Sovol is back with a new version, the SV02. The SV02 is a dual extruder single nozzle printer. This will be my 3rd dual extruder 3D printer… The first 2 I did not have a very good experience with.
Sovol sent over this printer at no charge for review purposes. I am going to share my experience a little differently this time. Instead of 1 long article, I will break it up into bite-size pieces. In this one, I will share my initial impressions and first prints.
The new 3D printers I have been seeing have not been very exciting lately. They all basically have the same features and only minor differences and the SV02 is no different. Sovol has 2 avenues to differentiate themselves. Customer service and quality control. I try to always remind everyone to join the Facebook group and read through posts. Do a little homework. I watch Sovols. I see a lot of positive comments and only seen one string that was deleted by a Sovol moderator when someone was being incorrigible. I really wish they wouldn't delete negative feedback. I think most people can see through the noise. It is easy to see when someone will not work with them. There is always a chance when shipping international that something goes wrong.
The SV02's only somewhat standout feature is the dual extruder setup and that is what I will focus on. All the basic features are there and seem to work fine.
The first printer that I reviewed that had dual extruders was the Tevo Tarantula which had 2 offset nozzles. The frame on that printer was terrible and you had to modify to get any good prints out of. The second printer was the Geetech A20M which had a single nozzle mixing extruder. I really liked the mixing part but there was something fundamentally wrong with the printer I received. The frame/mechanical portion caused straight edges to be to have ripples in them. The SV02 is a single nozzle with a Y splitter. Time will tell if it does well.
Sovol SV02 Specifications
Printing Size
240x280x300mm (Single color)
240x220x300mm (Dual color)
Nozzle Diameter
0.4mm
Nozzle Number
Single
Nozzle Temp
≤260℃
Bed Temp
≤110℃
Input
115V/230V AC
Output
24V
Working Power
270W
Hot Bed Power


220W
Filament Diameter
1.75mm
Rated Voltage
115V/230V 50/60Hz
Mainboard Version
TMC2208???Creality V2.2.1
Touch Screen
4.3 inch
Unboxing Pictures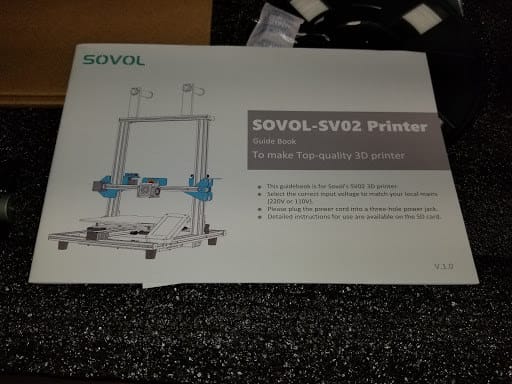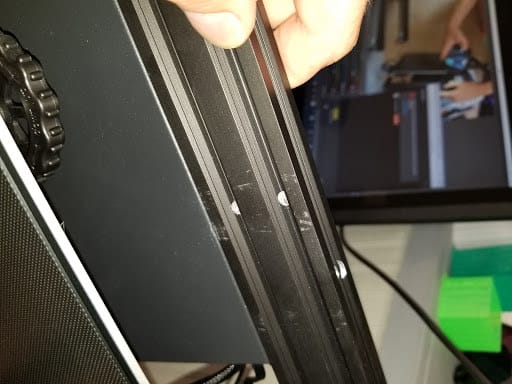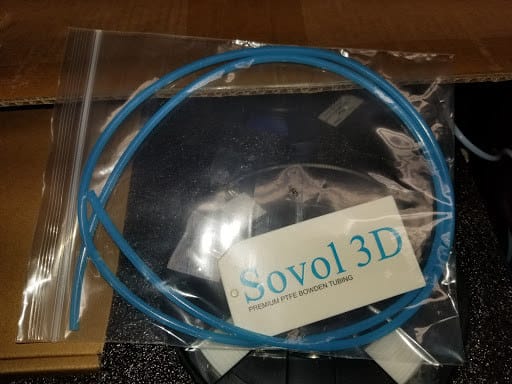 Sovol SV02 Screen
I like the touch screen. You can get to most of the basic settings. Most importantly baby-stepping to tweak the first layer. If you need to do anything more, using the USB serial connection should not be a problem.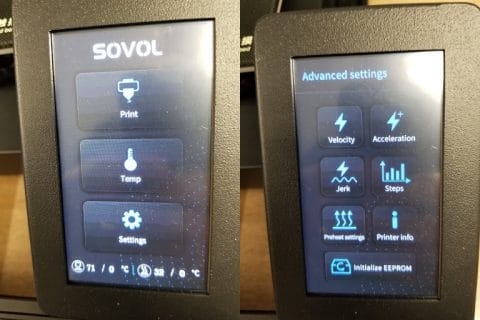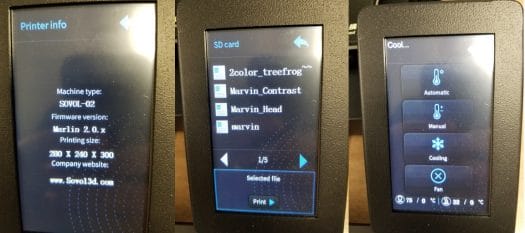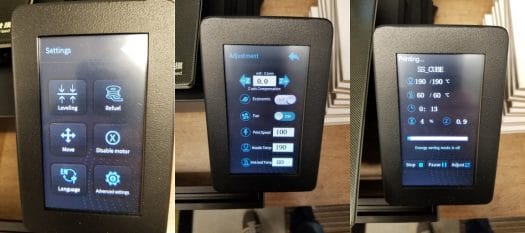 First Prints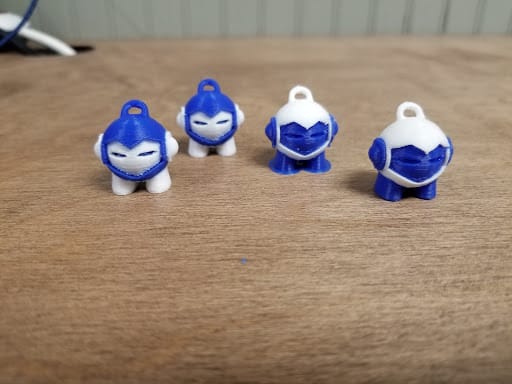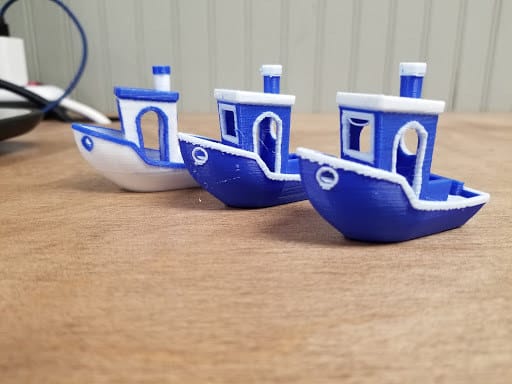 Slicing
I dove right in on this printer. If you are a long time reader you may have read about my retraction calibration tool. It has been a while since I have done a "review" so I haven't been able to test it on a printer I am not familiar with. I seized the opportunity.
I assembled the SV02 which was uneventful. The instructions are fine. Then immediately ran the calibration tool to find the optimum retraction settings. I downloaded the Cura profile provided by Sovol with the intention of modifying only the retraction settings but I ended up having to totally rebuild it because of some bug in Cura. It was limiting retraction speeds. After about 15 minutes of copying Sovols settings over to a default profile, I was ready. I went with a dual-color benchy and it turned out fair. You can see the pictures above. To be clear, I took Sovol's profile and only modified retraction settings.
I mentioned that I have reviewed 2 other multi-material printers and I did not like them that much. I didn't realize it at the time but not providing working profiles was a huge part of the problem. I spent some time analyzing… asking myself why the heck did Sovol setup the profile this way or that way while making changes…. then ultimately reverting back. It became evident Sovol spent a fair amount of time testing and setting the profiles up. I did make some tweaks. Mainly increasing retraction speeds to cut down on time and reducing the purge block size. Changing the filament requires a retraction over 100 mm and at the default 25 mm/s max it takes a lot of time.
After I received the printer Sovol came out with a Prusa Slicer profile. I wasn't happy with the way Cura was printing. Its purging system is odd to me so I gave it a shot. I think I will stick with Prusa for the rest of this review. Cura still has better X seam placement IMO. I might consider switching if Prusa improves. I did do some tweaking and optimizing to speed up time but out of the box it does well.
I wasn't going to share the tweaked Prusa profile because I was getting some jamming. But it turned out I was printing at too low of a temperature. After I increased the temperature it has printed fine and flawlessly since.
I want to elaborate more on the temperature issue. As of right now, I believe that the temperature was slightly too low causing a bulge at the end of the filament that was being retracted. By increasing the temperature the filament flowed easier. When the temperature was too low the bulge was reading about 2 mm with my caliper and 1.9 after increasing the temperature. I pulled the filament out after a filament change, measured the purge, and reloaded before the next change. This may get trickier with different filaments in the future. For example, white was the issue between these 2.
This profile is working for me with the filament that came with the printer. I have not tested any other filament. After more testing, I may update it. You can find my current profile here. The purge volume has to be set every time in Prusa and 40 has worked for me so far but again will vary with filament.
Here are the 2 lines I added to the start gcode to increase the retraction speed in the event you want to use a different slicer.

Purging
You have been warned. It is a necessary evil.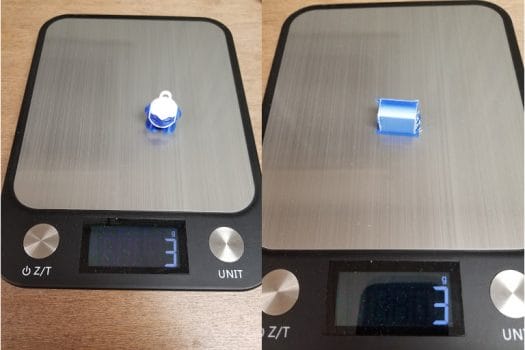 Until we meet again
Things have started out well. The printer is well built and seems like quality parts. I have been more successful with the SV02 then any other dual-material setup so far. I have only tightened the belts slightly and leveled the bed. I don't feel any need to upgrade. Following up I want to include
Single color prints
PTFE upgrade testing
Test Power fail
Share long term experiences
If you have any questions or topics you want me to include let me know in the comments below.
Thank you Sovol for sending the SV02 over for review. Sovol SV02 3D printer can currently be purchased for $399 on Amazon.

Karl is a technology enthusiast that contributes reviews of TV boxes, 3D printers, and other gadgets for makers.