Electronics is getting pretty cheap those days with ESP8266 WiFi modules for $2 shipped, Raspberry Pi Zero for $5 (in theory), Orange Pi One for $10, 4K TV boxes for $30 and so on. But a $4 smartphone? No way! But that's about the price of Freedom251 smartphone that is sold by a company called Ringing Bells for 251 Rupees, or about $3.67, plus 40 Rupees for shipping ($0.58) to India only.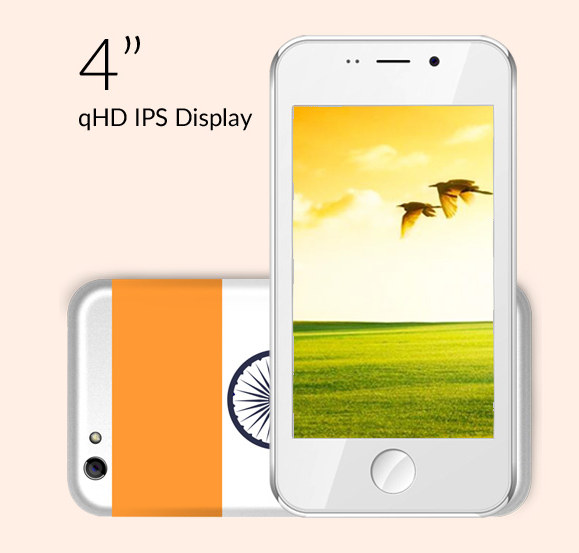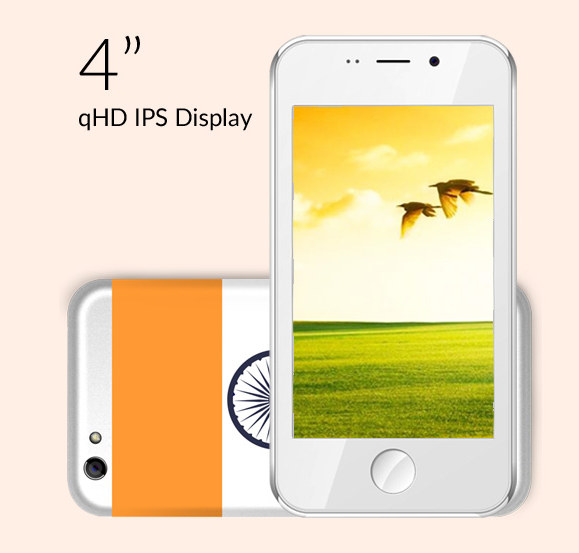 Freedom251 specifications:
SoC – Quad core processor @ 1.3 GHz
System Memory – 1 GB RAM
Storage – 8 GB flash + micro SD slot up to 32GB
Display – 4″ touchscreen IPS display with 960×540 resolution
Connectivity – WiFi, Bluetooth, GSM and 3G
Camera – 3.2MP rear camera, 0.3MP front camera
Audio – 3.5mm audio jack, FM radio
Sensors – Proximity sensor
Battery – Removable 1,450 mAh battery
The phone runs Android 5.1, and come pre-installed with some apps specific to the Indian market like "Woman Safety", Swachh Bharay, "Fisherman", "Medical", and "Farmer", as well as Google Play, Whatsapp, Facebook, YouTube, etc…
The BoM cost is clearly above $3.67, and NDTV got an early sample showing Adcom logo, and it turns out Adcom Ikon 4, which matches the specs of Freedom251 phone, sells for $60 in India. They also noticed that Android user interface has been customized to look like iOS.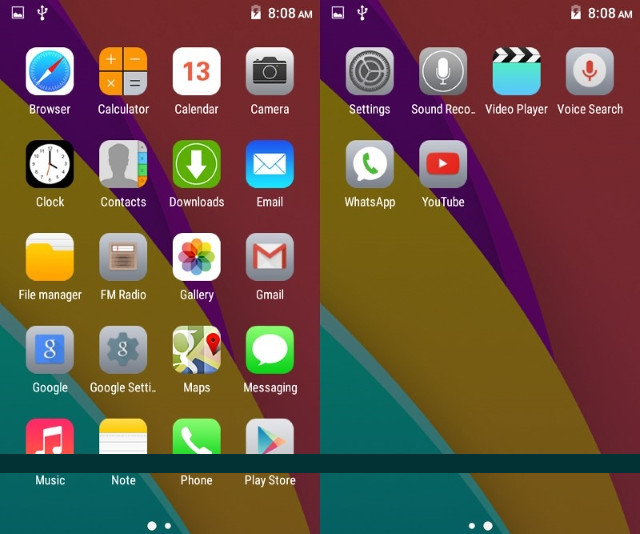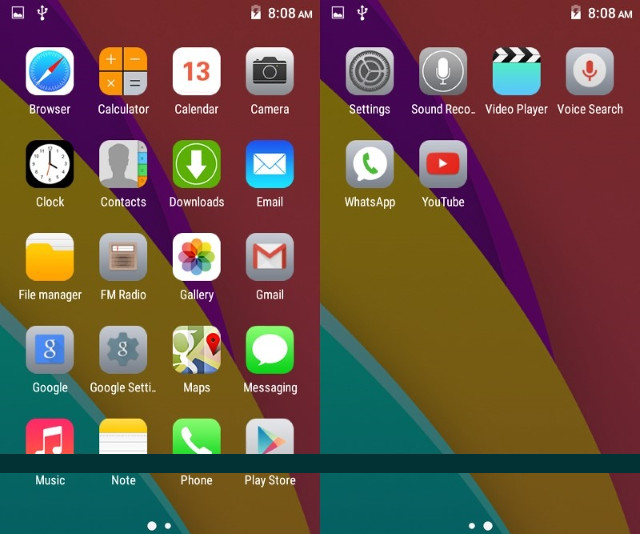 Anyway that means the phone has been subsidized in some ways, but what's concerning is that it's not clear how, as it does not seem to be locked to any particular telco, and I could not find specific info as whether it was subsidized by the government either. [Update: It's not subsidized by the government according to Ringing Bells, so how they managed this is a mystery, unless the product is a scam…]
While people living in India can purchase one now on Freedom251.com, the cart mentioned it would be delivered in 4 months…
Via XDA Developers and Liliputing