As a Kickstarter project, VOIXATCH introduces the world's first smartwatch device which puts essential features of all the devices we carry with us in one unit. This watch does everything that smartwatches do, plus it has a built-in Bluetooth headset. Other smartwatches can be used with Bluetooth headset, but VOIXATCH has a Bluetooth ring-look-like headset docked on it, and the headset can be detached anytime and used for phone calls or listening to the music. One can call it a headset smartwatch. Cool, huh?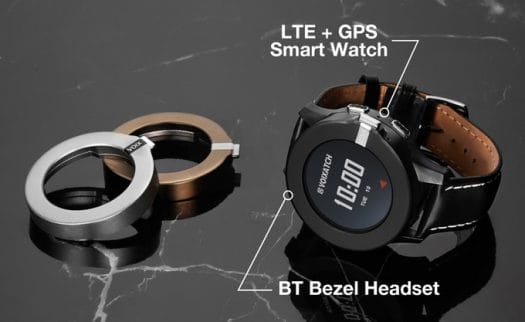 After Mobile World Congress 2019, where Voixatch demonstrated the watch, it is finally available for "purchase" on Kickstarter rewards starting at $179 and first batch delivery expected in June. VOIXATCH embodies LTE, GPS connectivity in an all-in-one truly wireless design that can be used with Google Voice. The watch can also be used as a cellular smartwatch with a bezel headset to make calls and stay connected, with or without your smartphone. For that purpose, the watch has its own SIM card slot. All text messages can be checked and replyed by itself.
As VOIXATCH said, this is the device where tech meets fashion. That said, there are four detachable units with different colors, for any occasion that you might be up to. These are Moonlight Blue, Platinum Silver, Modern Black, and Gold Brown so chose one according to your mood wisely. With a watch, you get only one headset (V pack), but others can be bought later, or buy an Ultra Pack. As the headset has its battery, it will always be charging on the wrist. The headset has a little lever that holds itself on an ear while in use. Speaker and microphone are obviously in the right places.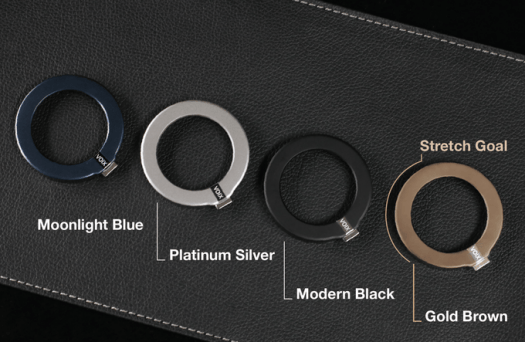 The smartwatch comes with an intuitive user interface that allows some neat features. When there is an incoming call, it will be automatically received after few seconds after detaching the headset. It is done by one hand, with a twist where the watch offers some other options, like volume. It can not be detached unexpectedly, as the bezel is held by a wing-shaped protrusion. There are four buttons to control this smartwatch, besides the touch screen.
Specifications:
Processor – Arm Cortex-A53 (4 cores) on 1.5GHz processor (Not Snapdragon., but Snapdragon 3300 will be used in the next version, so likely Mediatek right now)
System Memory – 2GB RAM
16GB storage
Display – 1.3″ AMOLED display
Connectivity – Qualcomm QCC3026 Bluetooth 5.0; 4G LTE & GPS
Misc – 4 user buttons
Sensors – Heart rate sensor, GYRO sensor
Power – 580mAh battery, 2 days of autonomy
10m bezel headset range
IP67 water-resistant
VOIXATCH runs an Android-based OS, and an accompanying app is also provided. The application offers various watch faces, heart rate, and calorie consumption monitoring, steps counting, distance traveled and more. With its integrated headset, you will not look silly speaking into an object on your wrist. With a smartwatch that has LTE and GPS, you could leave your smartphone at home.

Dejan Petrović is a long-time reviewer in a computer magazine World of Computers (Svet Kompjutera) based in Belgrade, Serbia. He is experienced in WiFi, Bluetooth, and other wireless devices and technologies. He also write about single board computers (SBC), microcontrollers, electronics and embedded systems in general. When not writing, he designs various custom PCBs, assemble and write software for it, according to clients requirements.