A few months ago, we noted SolidRun HoneyComb LX2K became a certified Arm SystemReady ES platform. SystemReady is a certification program by Arm that ensures systems just work with generic operating systems like in the x86 world.
When we looked at the details of the program in the article, we noted there were different categories including SystemReady ES for embedded servers and SystemReady IR for IoT Edge applications.
The first SystemReady IR platform – NXP i.MX 8 Mini evaluation kit
Arm has just announced the first SystemReady IR platform had just been certified. That device is the NXP i.MX 8M Mini EVK, and that means that anyone that uses the i.MX 8M family of devices with the associated Board Support Package (BSP) can build platforms that will pass the same certification process and boot compliant Linux distributions with minimal integration effort.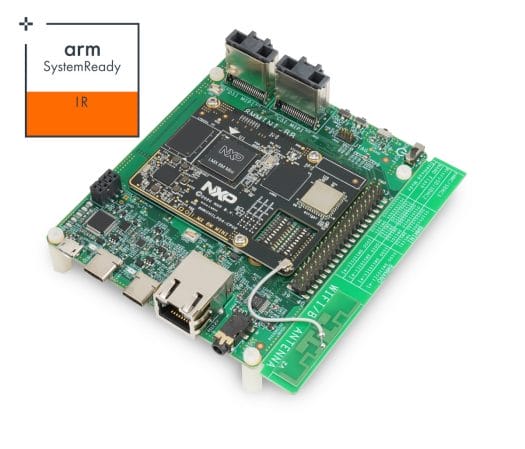 We can see more details about the certifications on Arm developer's website. NXP i.MX 8M Mini EVK achieved certification with NXP 2021 Q2 pre-release firmware, version LF 5.10.35 2.0.0 rc1 firmware, ACS-IR v0.8 BETA 0 ACS (Architecture Compliance Suite) version, Base System Architecture  (BSA) v1.0, and EBBR v2.0.1 (BBR v1.0).
The board only supports level 0 of SystemReady IR compliance meaning some OS changes might be needed to boot the operating systems. At the time of writing, three operating systems were tested on the platform: Fedora IoT 34, OpenSUSE Tumbleweed snapshot20210616, and Debian testing arm64 DVD weekly build of 20210621.
A Compulab gateway also gets certified
But scrolling down Arm's SystemReady IR page, we can see another platform was certified namely Compulab IOT-GATE-IMX8 WiFI 6 & 4G LTE gateway, also based on NXP i.MX 8M Mini processor. For some reason, probably firmware-related, the gateway reached level 1  which does not require OS changes, but some workaround may still be allowed to boot the OS'es.  Besides testing with Fedora IoT 34, the versions of the other operating systems tested on the gateway are slightly different with OpenSUSE Leap 15.3 and Debian Testing Bullseye 11-rc2.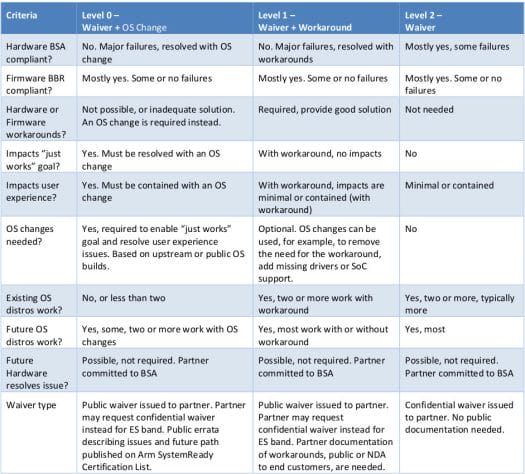 Project Cassini
Arm also explains that SystemReady is a building block of a larger initiative called Project Cassidi. The initiative aims to "ensure cloud-native experience across a diverse and secure IoT edge ecosystem" through industry standards like ServerReady, the Platform Security Architecture (PSA) for security, as well as reference solutions for a cloud native IoT edge.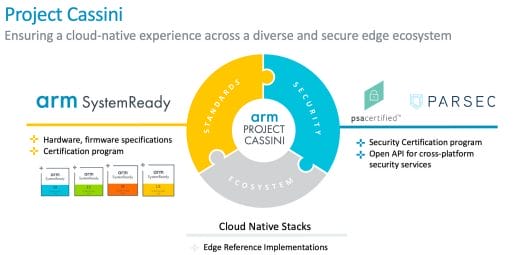 So basically, Project Cassini should allow businesses wanting to deploy Edge IoT solutions to select any Arm SystemReady & ParSec hardware and be confident it will boot any off-the-shelf operating system without having to mess with the bootloader, device tree files, etc…, and do so in a secure way, while also further reducing time to market with reference implementations of edge applications.


Jean-Luc started CNX Software in 2010 as a part-time endeavor, before quitting his job as a software engineering manager, and starting to write daily news, and reviews full time later in 2011.