The Raspberry Pi Foundation has just released a new version of Raspberry Pi OS that removes the default username (pi) for security reasons, adds experimental support for Wayland, and lets people configure their Raspberry Pi with Bluetooth keyboard and mouse.
Default username no more
The most significant change in the new Raspberry Pi OS is the removal of the default "pi" user as several countries have legislation against default credentials for security reasons. That includes the Product Security and Telecommunications Infrastructure Bill (PSTI) in the UK, and California's SB-327 IoT devices security law. Those laws mostly target default passwords, but removing a default username can be useful too to prevent force brute attacks.
One consequence of removing the default username is that you won't be able to skip the wizard in both the Desktop and Lite versions of Raspberry Pi OS since a new user needs to be created first.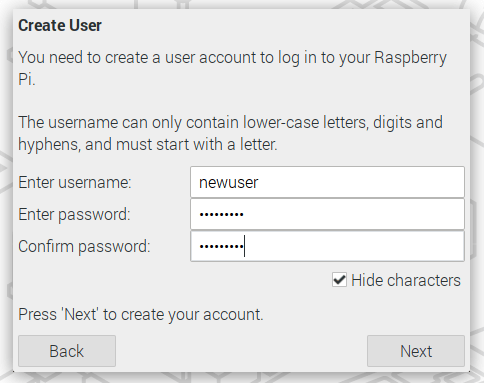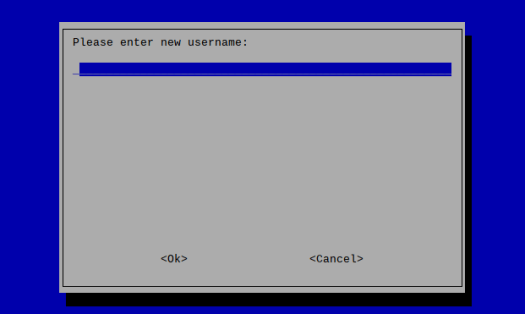 People having a headless setup will now need to create a new user either in the Raspberry Pi imager program before flashing the image…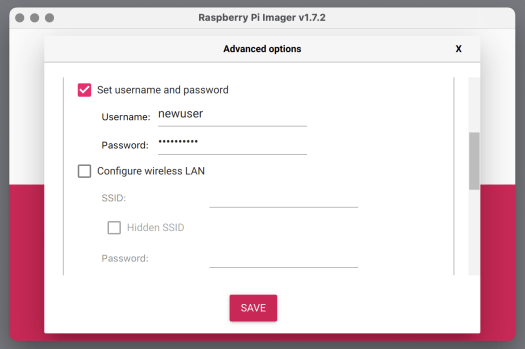 .. or create a file called userconf or userconf.txt in the boot partition of the SD card with the string "<username>:<encrypted-password>" with your username and an encrypted password that can be generated by the following command in an already running Raspberry Pi SBC or other Linux computer/board:

echo

'mypassword'

|

openssl

passwd

-

6

-

stdin

Finally, the Raspberry Pi Foundation also provides a mechanism for existing installations to rename "pi" username to another username:


While you could always keep on using "pi" as your username, you'll get a warning doing so. That may still be required for programs where /home/pi folder or "pi" username are hardcoded into the source code, but hopefully, those will soon be updated. Many Raspberry Pi tutorials will rely on "pi" username and "/home/pi" folder, and it may confuse some beginners.
Configuring Raspberry Pi OS with Bluetooth keyboard/mouse
There was also another small change in the wizard: support for Bluetooth HID devices. Previously, you always needed to use a USB mouse and/or keyboard to initially pair the Bluetooth peripherals, but the new wizard will prompt you to put any Bluetooth keyboard or mouse you wish to use into pairing mode, then scan for Bluetooth mice and keyboards, and will automatically pair them. This works both on Raspberry Pi 3 and 4 with built-in Bluetooth, and older Raspberry Pi through a compatible USB Bluetooth adapter.
Experimental Wayland support
Raspberry Pi OS BullsEye runs mutter window manager by default instead of openbox, and currently relies on the X Windows System, but also supports Wayland.  The latter was not available at all on Raspberry Pi OS until the new release, and it is now possible to run Raspberry Pi OS desktop on top of Wayland. Since it's experimental, it is not recommended for typical users, and features such as taking screenshots, the screen magnifier, and any remote desktop applications will not work at all at this time.
The Raspberry Pi Foundation also says that it is not a pure Wayland implementation of the desktop so Wayland and X are running side-by-side, with X being used for communication between applications. That means the mutter window manager runs as a true Wayland application, but everything else runs under XWayland, an implementation of X which uses Wayland to draw the graphics.
If you'd like to switch to Wayland, you can do so with raspi-config, go to the Advanced Options option and select Wayland.
You'll probably not notice any changes, bt you can check whether Wayland is running in the terminal:


Under X, this will return "x11"; under Wayland it will return "wayland".
Upgrading Raspberry Pi OS (April 4, 2022)
To upgrade your existing system to the latest version, simply run:


Wayland support will not be installed by default, and it will not be needed by most users, but you can install it as follows:

sudo

apt

install

rpi

-

wayland

Via Raspberry Pi Blog.

Jean-Luc started CNX Software in 2010 as a part-time endeavor, before quitting his job as a software engineering manager, and starting to write daily news, and reviews full time later in 2011.