Beelink's latest Intel mini PC offerings includes the AP34 and AP42 which are their first models using Intel Apollo Lake processors. The former uses an Intel Apollo Lake Celeron N3450 processor (burst frequency 2.2GHz, Intel HD Graphics 500 with Graphics Burst Frequency 700MHz and 12 Execution Units) while the latter uses the slightly more powerful Pentium N4200 (burst frequency 2.5GHz, Intel HD Graphics 505 with Graphics Burst Frequency 750MHz and 18 Execution Units). Both support Windows 10 (Home) and Beelink's marketing claim they "support Linux system". GearBest has given me the chance to review running Linux on the AP42 model so here are my findings.

Normally I first make a disk image before booting Windows or installing Linux. However initial attempts at booting a Live USB with a variety of Linux systems failed so both the reseller and manufacturer were contacted for comment. Interestingly there was no immediate reply but early indications that something was amiss was when the reseller's advert (right) changed compared with the manufacturers advert (left).
As I'd previously had a comment on my website about using rEFInd boot manager when a system wouldn't boot I gave it a try by manually building an Ubuntu Live USB which successfully booted. Unfortunately the ISO I had used was Ubuntu 16.04.2 and whilst it ran fine on the USB drive, it couldn't 'see' the eMMC of the AP42. Further experimentation with Ubuntu 17.04 Beta 2 and a variety of kernels showed that a minimum 4.10 kernel was required in order to access the eMMC. Anyone wanting to boot an Ubuntu ISO can either manually add the rRFInd boot manager, or use the latest version of 'isorespin.sh' to respin the ISO with the rRFInd boot manager and optionally update the kernel.
Then having taken a disk image I booted Windows only to find that Windows was already set up with an 'Admin' account. Which of course gave me the opportunity to test a full Windows restore that fortunately worked.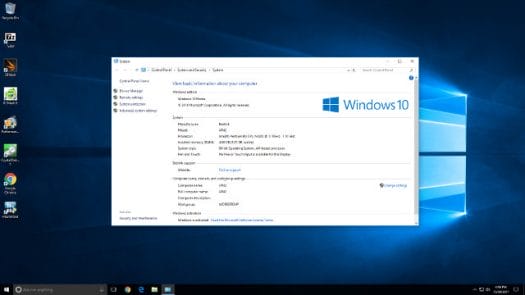 So with a nice clean and activated Windows system and 24 hours later due to all the updates download and installing I was able to run my usual Windows tests to given me a basic comparison with other Intel devices.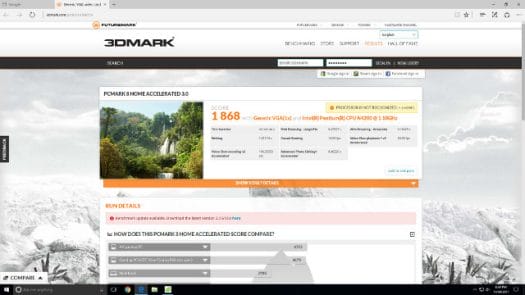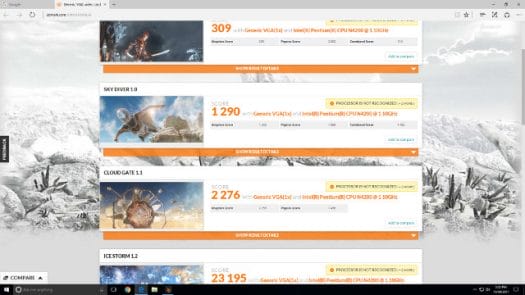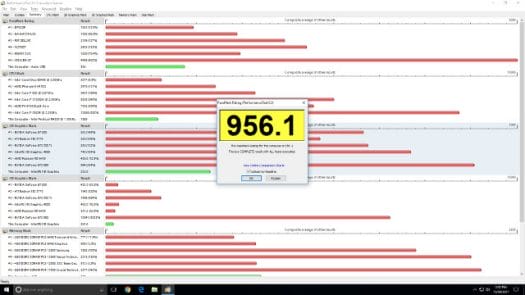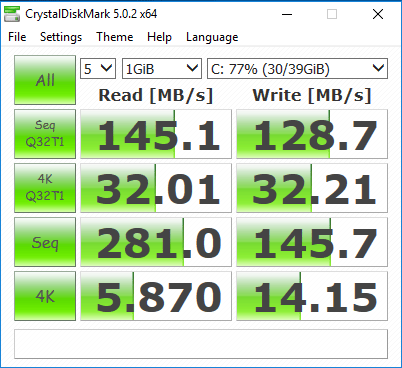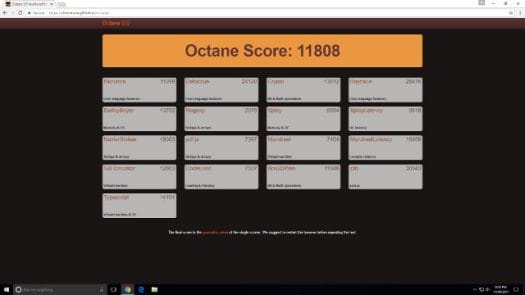 As can be seen there is a performance increment over Cherry Trail devices including better graphics performance and the new Apollo Lake Pentium N4200 processor is overall slightly better than the earlier Celeron N3150 processor.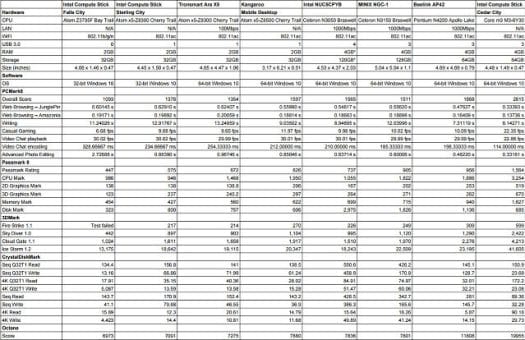 ​Being a passively cooled device I was interested to see whether temperature was an issue. I ran HWiNFO64's Sensor Status utility before and after each test and rather unscientifically held the box to see how hot it was. Neither indicated that I had any reason to be concerned as whilst the box felt warm the temperature maxed out at around 70 °C and no thermal-throttling was encountered.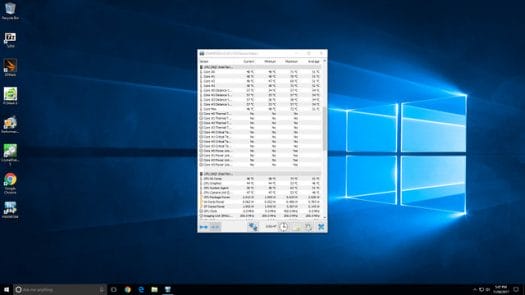 Having put the device through its paces under Windows, it was time to look at Linux performance. For a comparison I was going to use the results from my Phoronix 'mini PC' test suite run on Intel Compute Sticks. However I initially had problems getting the 'unpack-linux' test to install so I decided to download the latest version directly from www.phoronix-test-suite.com rather than use the one provided through 'apt'. And because comparing results across different versions of test software and different releases of OS is often meaningless I first had to reinstall Ubuntu 17.04 on the comparison hardware and then run the tests in parallel across each device. For those not familiar with the model names they decode as STCK1A32WFC is the Intel Compute Stick (Falls City), STK1AW32SC is the Intel Compute Stick (Sterling City) and STKM3W64CC is the Intel Compute Stick (Cedar City) with the specs listed in the above table. Unfortunately with the Phoronix Test Suite some tests give decidedly strange and confusing results even those they are the average of three runs. However, as per the Windows results there is a noticeable improvement as the power of the processor increases and the AP42 performance is as expected.

I also ran the Octane 2 on Chrome which was also comparable with the Windows result albeit slightly lower which in iteself was slightly unusual given it is typically slightly higher in Ubuntu than with Windows normally. Interestingly Octane 2 has now been retired as it seems too many programs were cheating their scores (all too familiar).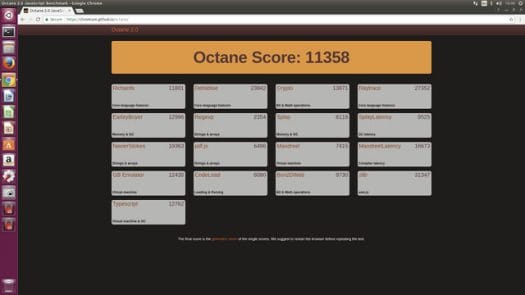 In terms of what works under Ubuntu it was nice to find that all the usual problem areas were fine, with working audio, WiFi, Bluetooth and SD cards (including Sandisk). I did encounter a problem with HDMI audio in that you must first select the audio device under Sound Settings before it works. And in Lubuntu this was impossible to do as only Headphones showed up until I plugged in some external speakers into the headphone jack and then after unplugging them the HDMI output option then appeared. But otherwise the device ran smoothly on Ubuntu.
Some specifics about the hardware.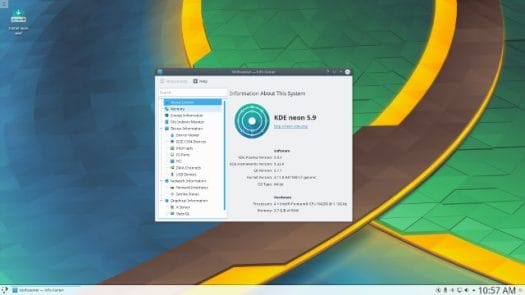 The memory is single channel and is 2x 2GB DDR3 1600 MHz…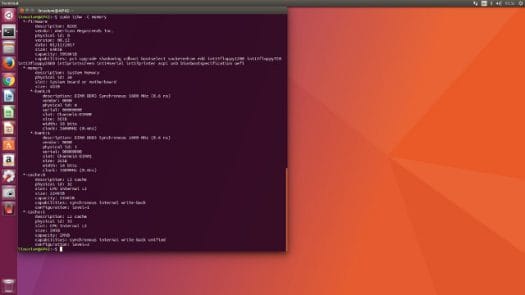 … and the eMMC storage is CJNB4R which is a Samsung 64GB storage chip…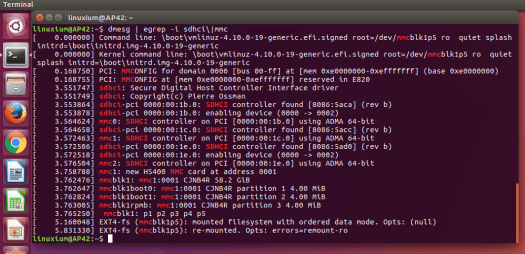 … with WiFi/Bluetooth provided by an Intel Dual Band Wireless-AC 3165 chip with Bluetooth 4.2 as reported by inxi.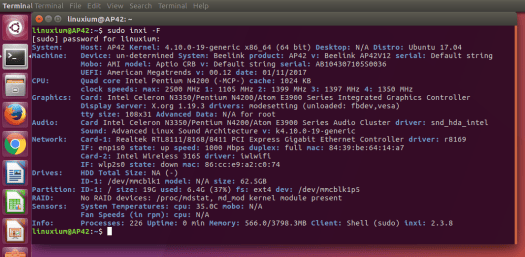 Given the kernel limitation, I found running other Linuxes rather limiting. I did get OpenELEC to successfully boot and run from USB but installing would be an issue. I also tried Android-x86 and Chromium OS loaders but they were also impacted and not usable. My initial Remix attempts were unsuccessful and Phoenix took too long to download to be worth waiting for another failure. Other Ubuntu based distro ISOs worked as long as they were respun with a later kernel (I tested LinuxMint, Neon and Elementary with the latest v4.11-rc7 kernel). The only other Linux distro I tried was Debian but this was also unsuccessful due to the kernel issue, however other distros with rolling releases like Tumbleweed and Arch should be okay.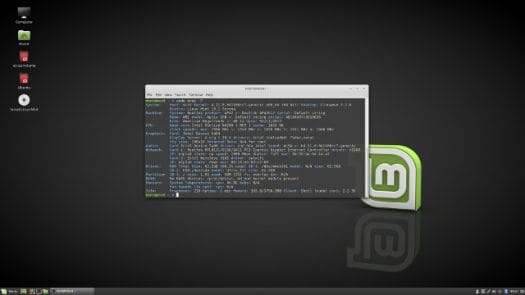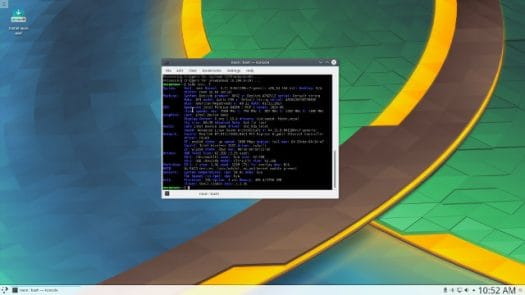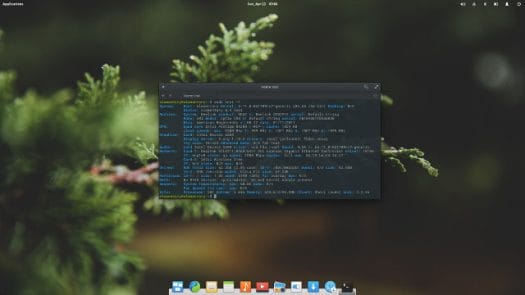 In terms of support Beelink are somewhat lacking. Despite having released the device for nearly a month, there are still no download links for BIOS or Windows drivers. They have just added a download for the entire Windows OS, but have failed to create a forum for AP42 users. For the Linux issue, they did eventually respond with "Sorry for that we don't allow the right of Linux now" which is a somewhat unexpected response given their advert.
So for a new device running Linux it is arguably hit and miss. Depending on what you want to run will rule out the device completely at this stage and if you are looking for flexibility it may also be too restrictive. It may be that a BIOS update addresses the current Linux limitations, but equally given Beelink's response it could restrict Linux even further.
The price is also somewhat questionable given it has a range from US$180 to US$270 which is the current price on Amazon. In comparison a barebones Zotac ZBOX CI323 with Celeron N3150 is currently US $148 on Newegg and a barebones Intel NUC NUC6CAYS with Celeron J3455 is US $149 on Amazon so the value for money given the level of support and current Linux restrictions is worth considering before purchasing. GearBest – who sent Beelink AP42 mini PC for review – somewhat sweetens the deal, as they sell it for $179.99 including shipping with coupon GBAP42. Beside Amazon and GearBest, you can also purchase the mini PC on sites like Aliexpress and Banggood for $185 to $190.

Ian is interested in mini PCs and helps with reviews of mini PCs running Windows, Ubuntu and other Linux operating systems. You can follow him on Facebook or Twitter.