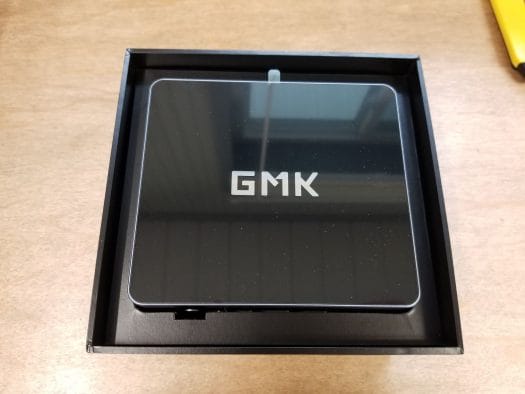 Karl here. Today we are going to look at a mini PC. It is by GMK. GMK's first foray looks to be the NucBox, a super tiny mini pc. I would call the NucBox2 its older, bigger, more capable brother. What stood out to me was the M.2 4x NVMe slot. I don't anticipate a superfast SSD to come with the NucBox2 but we will see. The NucBox2 only had one 8 GB stick of memory and I had an extra stick laying around so I installed it to get dual-channel support. I think they are doing this mini PC a disservice using memory in single-channel mode. A quick Google search shows an 8GB stick is about $50 and I would highly recommend this upgrade.
Notable Specs
Processor – Intel Core i5-8259U 4-core/8-thread Coffee Lake processor
802.11 AC WiFI
M.2 NVMe 256 GB SSD (Netac)
8GB memory single-channel
Gig Ethernet
Dual HDMI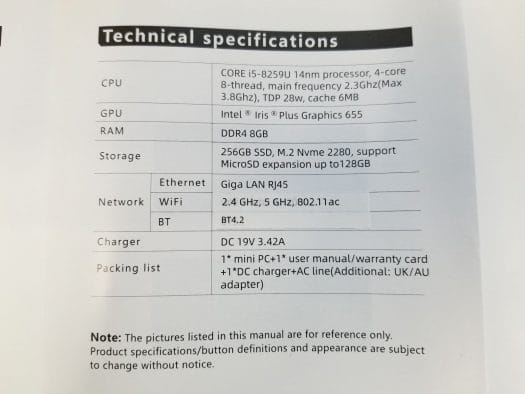 Outside
Plastic housing. Doesn't feel premium nor cheap.
GMK NucBox2 Teardown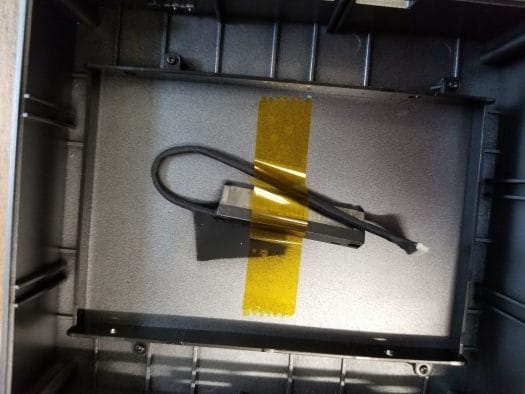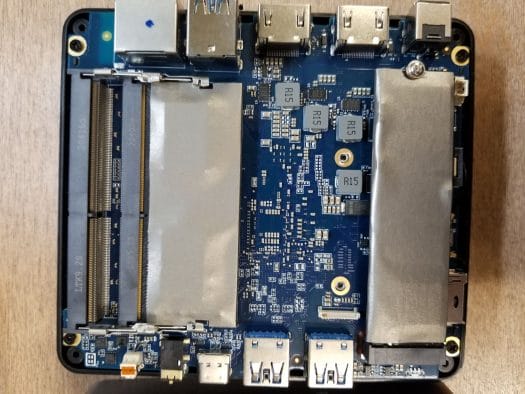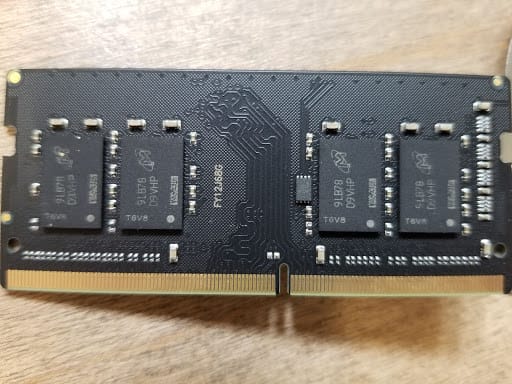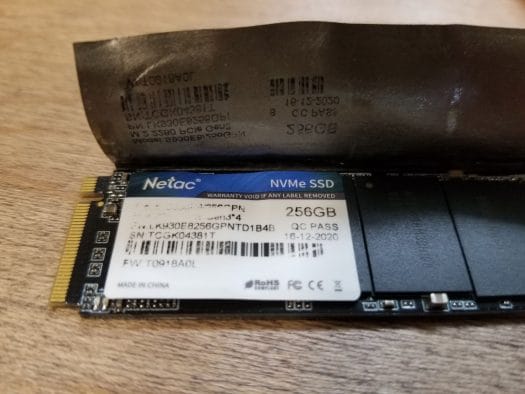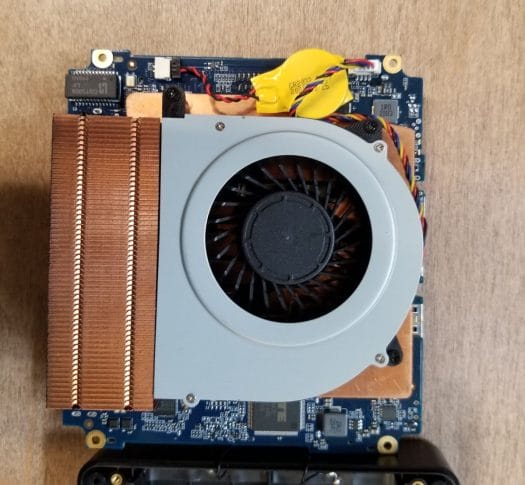 Benchmarks and Device info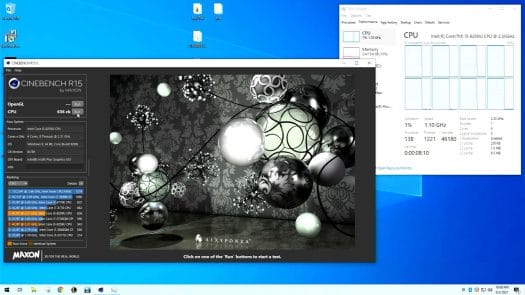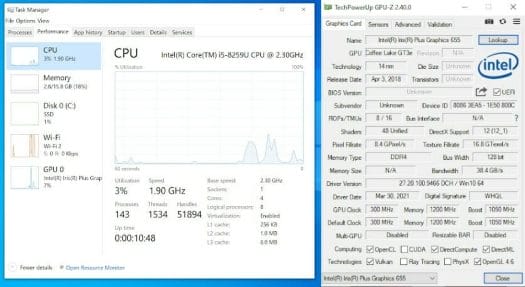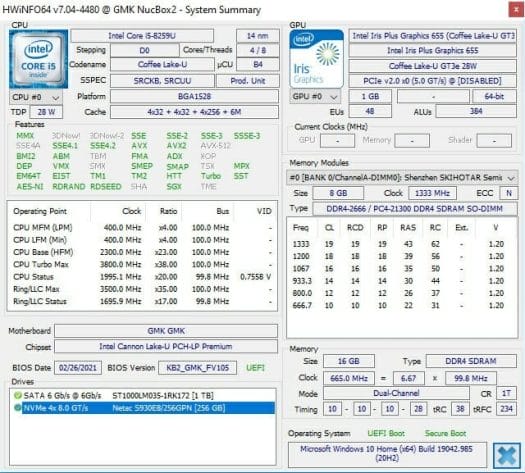 Nucbox2 BIOS
I was a bit overwhelmed with the settings in the BIOS. Here are various screenshots. I did change the performance mode to turbo.
M.2 NVMe
This one surprised me. Below on the left is the installed Netac CrystalDiskMark benchmark. Not too bad vs my aging 960 EVO on the right. 4k reads are better and writes are similar. I am not sure the difference would even be noticed.


On the left is a spinning rust HD I installed in the GMK. Samsung 850 SATA SSD on the right.
The 960 is passed directly through to the VM so should be full speed. The 850 has a virtual disk on it. Additionally, I run a VM directly off the Samsung 850 as a work VM and it is absolutely fine.
Unraid on NucBox2
This box had been reviewed quite a bit already so I decided to take a different angle. I tested it out in the living room first but Windows is just not living room friendly. I am proposing using the NucBox2 as a mini home server and I really like Unraid so I gave it a shot. Unraid's docker integration is simple and makes it easy to spin up servers. If you are unfamiliar. Unraid is a simple jack of all trades NAS/Server/VM OS. It took me a few minutes to get the NUCbox 2 to boot from the USB drive. I had to turn on the legacy mode in the BIOS boot options. All the virtualization stuff was already turned on and I was able to pass the drives through to a VM. I was not able to pass the NVMe directly through so I suspect a little performance hit but I am not proposing using it like this but rather a mini server. There are lots of drive configurations you can do to meet your needs with the integrated M.2, internal SATA drive and you can add USB storage for larger configurations. It will by no means be a speed demon but I believe it should work for most home usage scenarios. Just do your research with USB attached storage and make sure it will pass SMART information over USB to the server. If you have any experience with external enclosures please leave a comment with your experience.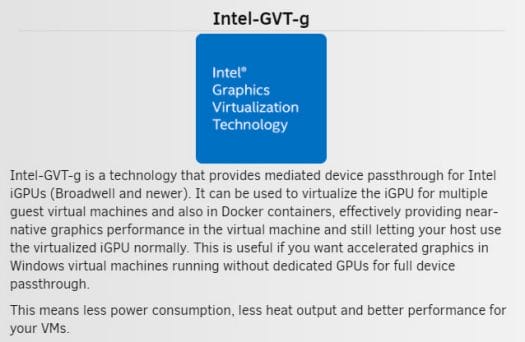 I was unable to pass the integrated GPU directly through to a VM as I had done with my Nvidia Card but actually turned out better IMO. The way I passed it through was with a community application docker called Intel-GVT-g. It acts as a mediator between the applications and the iGPU and gives the ability to share it. In a headless server like this, it is pretty awesome. I could not get output from HDMI but it is not required.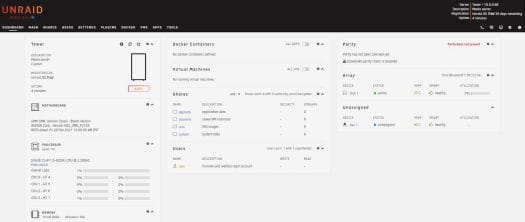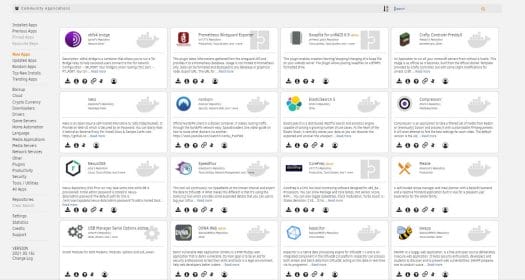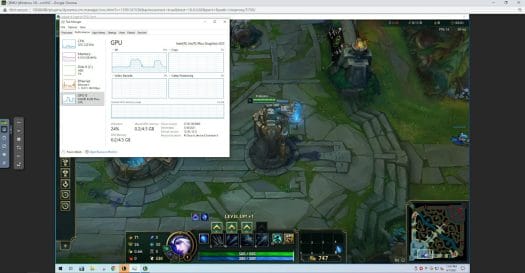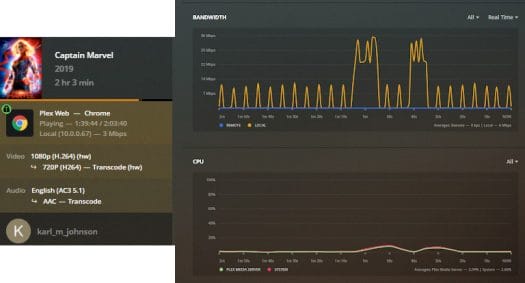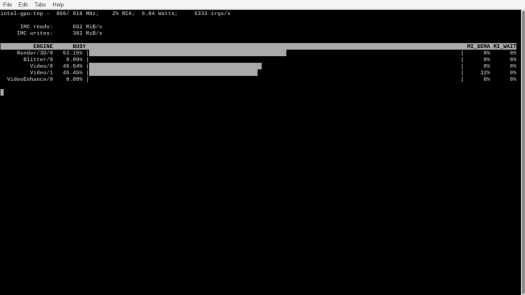 I installed an igpu monitoring docker img. Above shows a burst of activity when starting the stream above and after it settles down below

I was a little surprised to see very little CPU/QuickSync usage while monitoring the system. So I decided to see what the limit was. I started the streams and forced transcoding on all of them from 1080 native down to 720 2Mbps. I was blown away by how well this mobile processor and Plex handled the load. I was able to transcode 11 streams with no problem. I even had the movie on the HD and not an SSD. After I got all the streams running I went through and seeked as fast as I could on all the streams to force as much usage as I could. I didn't notice any streaming issues. I am not a Plex guru so I asked my buddy to help with this test. He has a monster Plex server with 140TB of storage. He was surprised as well. I checked with him to make sure the file I tested was of typical quality and container and it was.

Wrap up
The NucBox 2 worked well for me and it is by far the most capable mini PC I have used but my experience is limited. My first Windows mini PC was based on an Atom x5-Z8300 and I used it as a server for a long time. It ran all my services for a couple of years (Home Assistant, Unifi Controller, MQTT, and Minecraft) but I got tired of Windows updates and moved everything to my current Unraid setup. The Atom system was a pain due to this limited storage and forced updates. My second experience was with an Intel J3455 based system. This was a pretty big step up but sadly I could never get anything but Windows to install/boot and lost interest. Performance-wise the J3455 was decent. Conversely in the short time I have used this NucBox2, I can see this system setup for casual web browsing use but I personally would use it as a mini server. Any OS could be installed, so imagination is the limit and the low power draw (42W full and 8W idle at the wall) makes it an ideal candidate for an always-on home server.
I would like to thank GMK for sending the unit over for review. If you would like to pick one up here is an affiliate link. Use Promo 2668GUVZ to get $130 OFF before 2021-6-11 23:59 PDT, then there will be new pricing.
You can also purchase direct and get a slightly faster processor, 8259u vs 8279u. Use code KB2 for $100 OFF on NucBox2 Intel Core i5 8279u 4K Mini PC, cnx-tech readers also get a FREE UGREEN USB hub with Ethernet port and USB ports.

Karl is a technology enthusiast that contributes reviews of TV boxes, 3D printers, and other gadgets for makers.