FOSDEM (Free and Open Source Software Developers' European Meeting) takes place every year during the first week-end of February. This year the developer-oriented event expects to bring over 5000 geeks to share ideas and collaborate on open source projects. Contrary to most other events, it's free to attend, and you don't even need to register, just show up. FOSDEM 2015 will take place on January 31- February 1 in Brussels.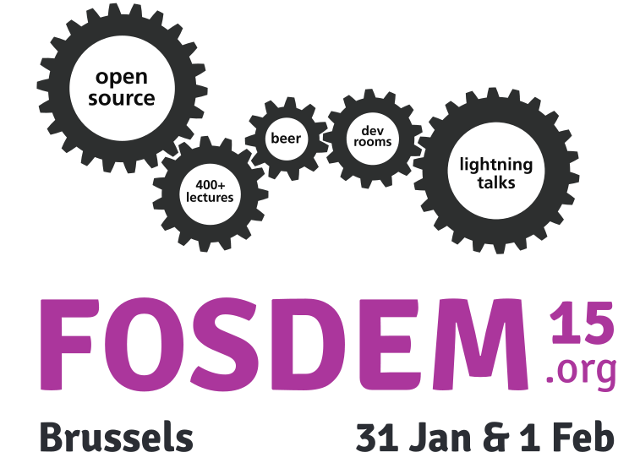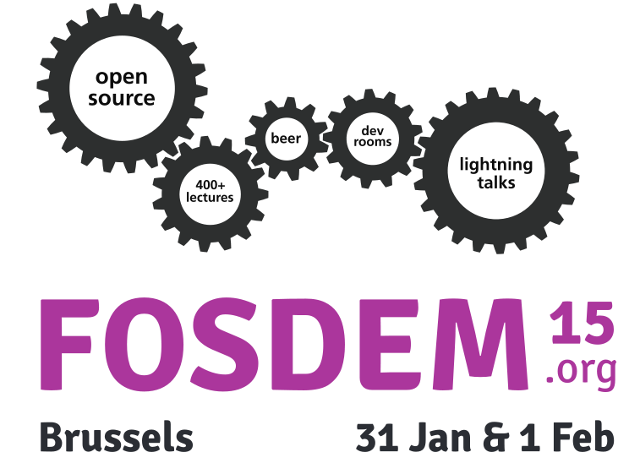 There will be 551 sessions divided into 5 keynotes, 40 lightning talks, 6 certification exams, and with the bulk being developer rooms and main tracks, divided into 7 main tracks this year: Languages, Performance, Time, Typesetting, Hardware, Security and Miscellaneous.
I'm not going to attend, but it's still interested to see what will be talked about, and I've concocted my own little virtual program out of the main tracks and developers' rooms. There's a few minutes overlap between some talks on Sunday.. Oh well.
If you won't be able to attend, you should be able to watch the video and access the slides in a few weeks, as most sessions will be recorded.
The lowRISC project was established in the summer of 2014 with the aim of producing a complete open-source System-on-Chip in volume, with low-cost development boards. Alex Bradbury, one of the co-founders of the project will discuss the progress to date and the path to the first test chip. lowRISC implements the open RISC-V instruction set architecture and is exploring ideas on improving security via tagged memory and increasing flexibility through the addition of RISC-V 'Minion' cores to implement soft peripherals. This talk will discuss the potential benefits of a fully open-source hardware ecosystem, the challenges of getting to first silicon, and how the open source community at large can help.
A brief look at the past, present, and future of the KiCad project. The discussion will be primarily on what near and long term future development is planned for the project as well as discussing the potential for collaboration with other EDA projects.
Yocto has an alleged steep learning curve. It can be a challenge for modules and evaluation board manufacturers to add support for their devices in Yocto as they don't necessarily have a software background. This talk will highlight the steps required, techniques and good practices to create a well integrated machine configuration allowing to build images using the Yocto Linux build system. The Crystalfontz support from meta-fsl-arm-extra will be used to illustrate the talk.